Sowerby Plate 316 Crested Dog's-tail Grass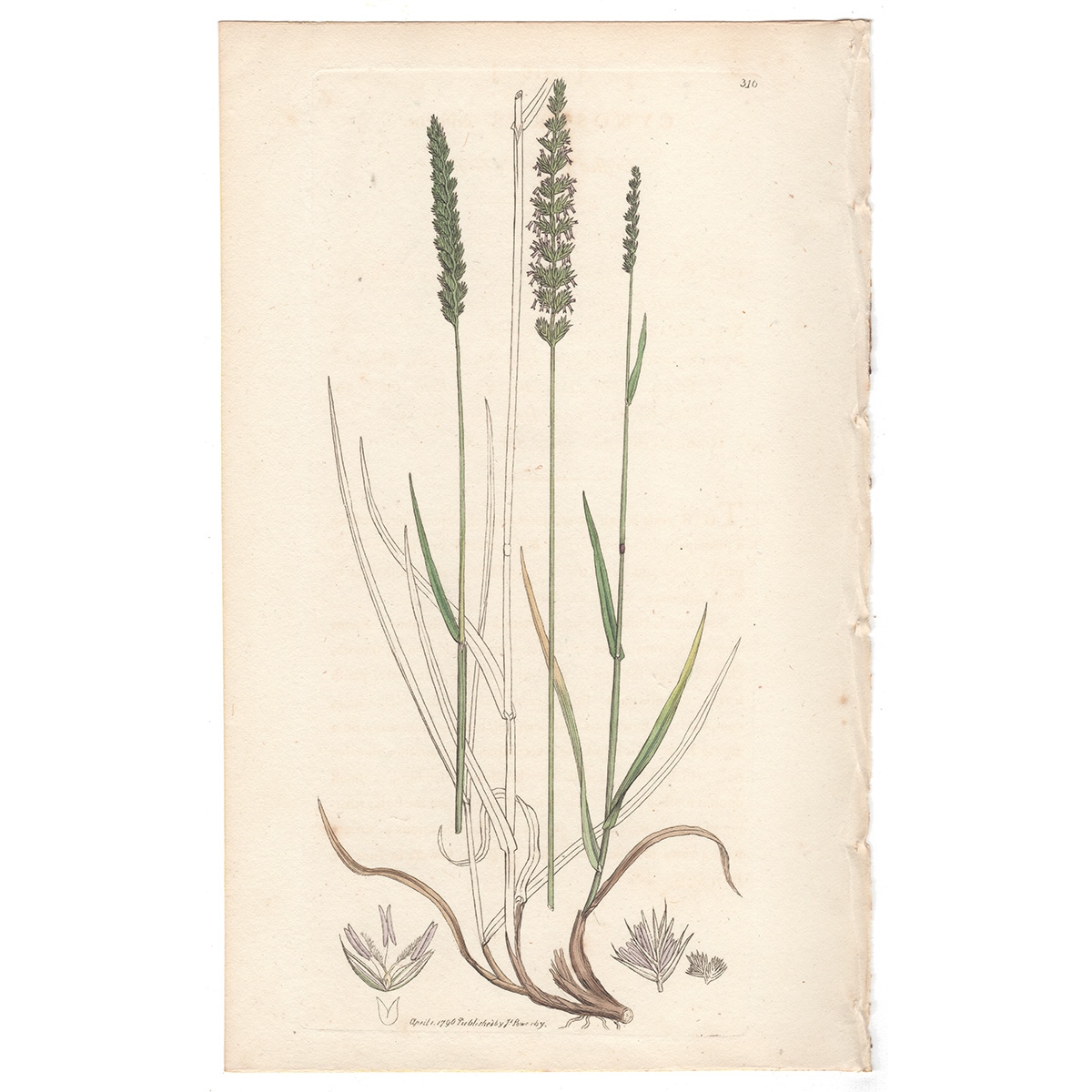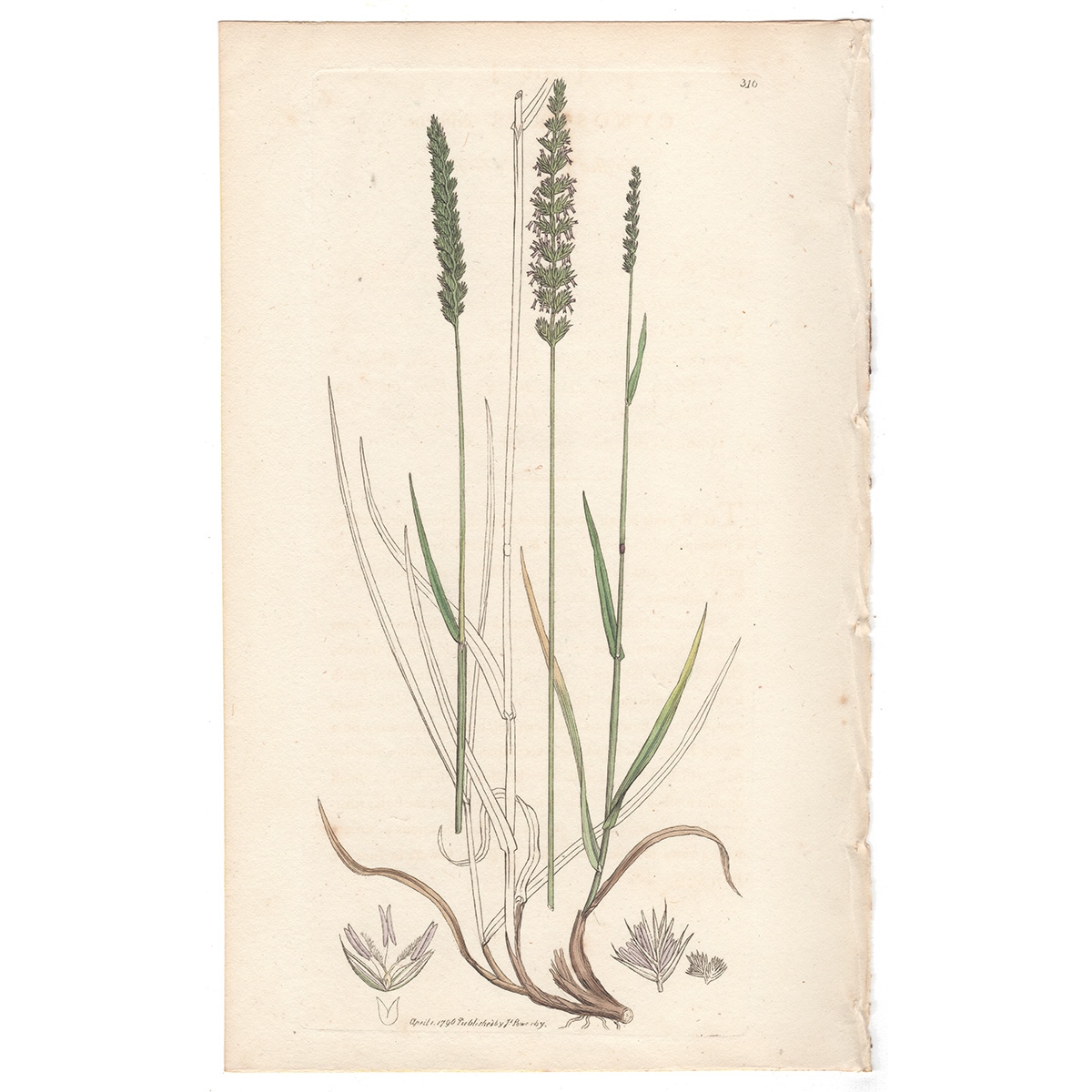 sold out
Sowerby Plate 316 Crested Dog's-tail Grass
Original antique hand-colored botanical print from Sowerby's English Botany.
Crested Dog's-tail Grass
Original antique hand-colored engraving botanical print
Botanical illustration by James Sowerby, F.L.S. G.S., &c.
Circa 1796, first edition print
Approximately 5 ¾ x 9 ¼ inches
Paper is blank on the back, has strong plate marks and has the natural binding edge
Includes text page written by botanist James Edward Smith.
Prints of this age show expected signs of age - like darkening around the edges, some staining and light foxing (see photo for actual condition). The colors remain vibrant and the paper stable.
Arrives in archival sleeve with mat board for archival storage
Only one available
Ships next day
James Sowerby (21 March 1757 – 25 October 1822) was an English naturalist and illustrator. Contributions to published works, such as A Specimen of the Botany of New Holland or English Botany, include his detailed and appealing plates. The use of vivid colour and accessible texts were intended to reach a widening audience in works of natural history.
This print comes from English Botany; or, Coloured Figures of British Plants, with their Essential Characters, Synonyms, and Places of Growth, which was published in 36 volumes over 23 years, until its eventual completion in 1813. The descriptions were supplied by Sir James E. Smith and illuminated by James Sowerby's 2,592 hand-colored plates.
This print is from a first edition printing of Volume V, circa 1796, published by C.E. Sowerby, Printed by J. Davis, Chancery-Lane, London.
All the color of these prints has been painted by hand. Sowerby at times has left parts of the print uncolored exposing the engraving lines. This not only makes each print unique but shows Sowerby's appreciation of the art of engraving.
Antique prints make unique home decor bringing science and art together at an affordable price.