Morris British Moths Plate 102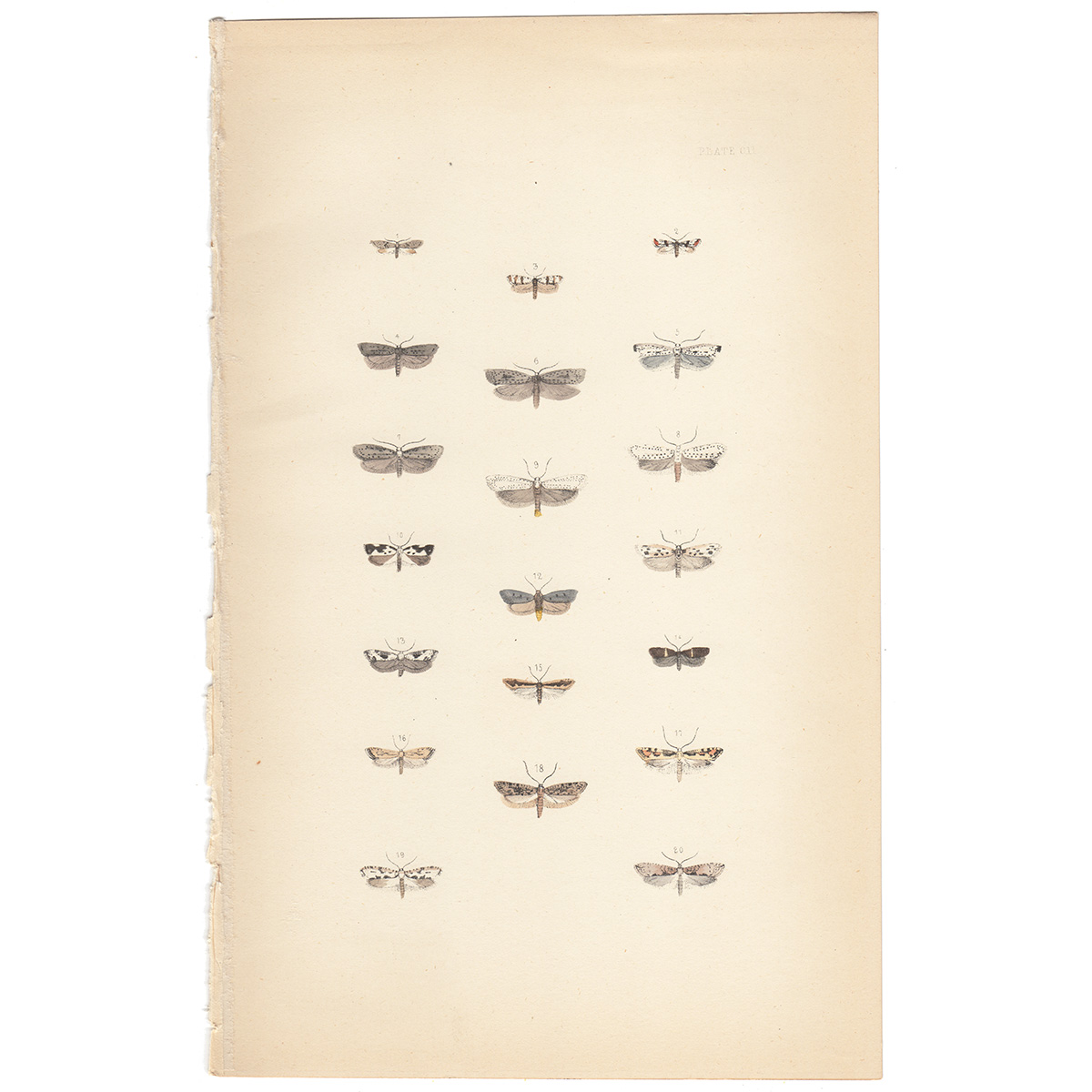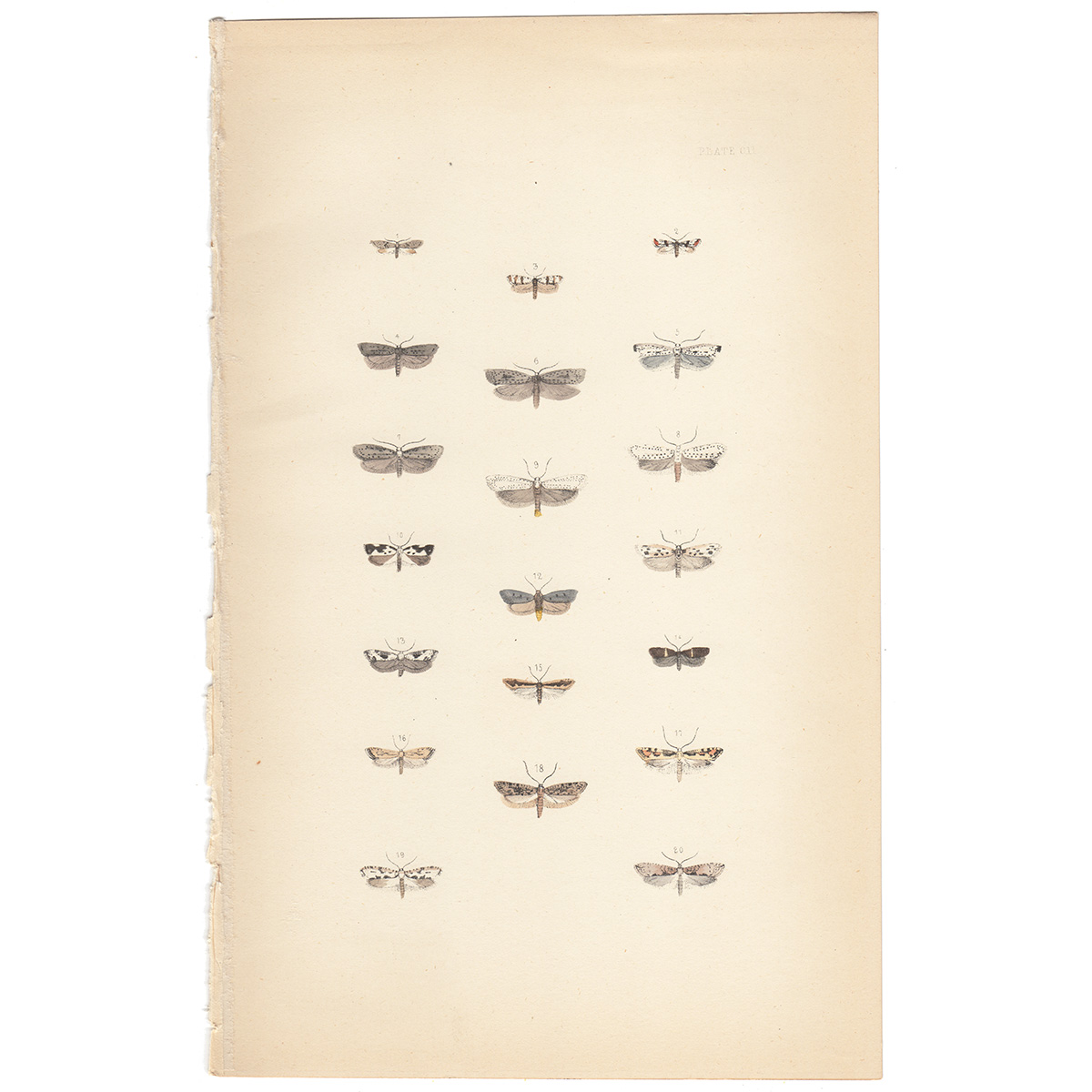 Morris British Moths Plate 102
Original antique entomology print from A Natural History of British Moths
Original antique hand-colored lithograph
Entomology (study of insects) illustration by Francis Orpen Morris
Circa 1872, first edition printing
Approximately 6-⅛ wide by 9-¾ tall inches
Arrives in archival sleeve with mat board for archival storage
Paper is medium-heavy weight, blank on the back, and has the natural binding edge
This print is in very good condition and shows only expected signs of age - like slight darkening around the edges (see photo for actual condition). The colors and paper are stable, and the paper flat.
Only one available
Ships next day
Each plate includes at least three species, and sometimes over twenty: as the title mentions, "the plates contain nearly two thousand exquisitely coloured specimens."
Published by George Bell and Sons, London. Printed by Richard and John E. Taylor, Red Lion Court, Fleet Street, London.
Francis Orpen Morris - Reverend Francis Orpen Morris was an Irish clergyman, notable as "parson-naturalist" (ornithologist and entomologist) and as the author of many children's books and books on natural history and heritage buildings. He died on 10 February 1893 and was buried at Nunburnholme, East Riding of Yorkshire, England.